BUFFALO RANCH RISING STAR IN RAMONA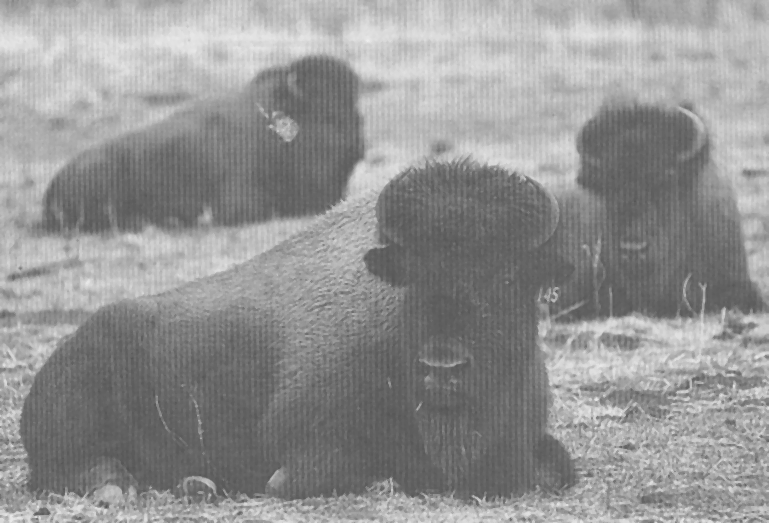 RAMONA, CA - A rip-snorting 1,500 pounds of pure baby bison , Fully Loaded blew into town from Denver this week, about to do his part in a $1 million local buffalo breeding and meat production industry.
"We seem to get a lot of attention because this product is so unusual for San Diego County," said Ken Childs, General manager for the family-owned Star B Ranch, east of Ramona, a leader in the local and national buffalo breeding industry.
"Buffalo is for people who want better-quality food, an all-natural product," Childs said. "The product and the animal bring us attention. We have our niche market, and we're satisfied with it."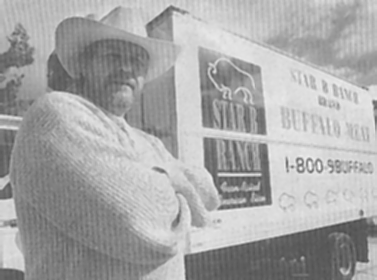 Star B's 50m head of buffalo romp, stomp, rest and roam across about half the ranch's 1,300 acres. Females are valuable as breeding stock a growing industry, while males get separated into breeders and production stock.
Although Colorado and the Great Plains continue to be the buffalo's best stomping grounds due to lower land and feed costs, Star B's herd along with similarly sized herds of other breeders at Palomar Mountain and Temecula form the basis for a local bison business.
Ahvson Ranch at Palomar Mountain has the only other large herd in the county. They have 48 head of buffalo and generally sell seven month old calves for the replacement market, said Tom Scott, manager of the ranch owned by Author Voss.
Today, more than 350,000 privately owned bison can be found in the United States and Canada in addition to 13,000 public herds in the two nations, according to the National Bison Association. The buffalo industry is about 90 percent lean meat and some specialty products such as trophies and bones, and about 10 percent breeding according to Childs, who put the country production value at about $1 million.
The ranch is a family-owned operation staffed by family members and part of a larger Boeckmann family network started by Herbert Boeckmann, who has a Los Angles Ford Dealership.
The family also owns the Aspen Ridge Resort near Klamath Falls, Ore., a working cattle and buffalo ranch with upscale rustic cabins and recreational opportunities.
Childs' wife, Denice Boeckmann Childs, co-manages Star B Ranch, and son Jacob Childs and daughter Amy Childs have key roles in ranch operations.
"I've been doing this my whole life," Jacob Childs said. "This is definitely a conversation piece."
Buffalo meat is unique and fun to present to the people. Temperament varies a lot in the animals. Some are mild, and other can be aggressive.
A lot of the bred bison go to people who are converting cattle operations to buffalo or who use them to train horses."
And the Childs are building a new house on a hilltop where they can watch the buffalo graze from their living room.
"Whenever you have had a bad day, just sit around the pasture and watch the buffalo," Ken Childs said. "It brings you back to reality."
Article appearing in the Californian Newspaper